Products
On 19th October, 2016, QT4-15 Automatic Block Making Machine ordered by our Kenya regular customer has been loaded into 4x40HQ fluently.
This model of block machine is a very advance machine, especially the electrical control system. The electrical control system of QT4-15 block machine is made up of control box and control circuit. The centre part is PLC with simple structure and easy to maintain. Also with PLC, you can set any parameters and operation monitoring and fault diagnosis.
The operation of this machine can be controlled with the button and the touch screen. The control can be achieved with manual and automatic two kind ways and it can be operated with single cycle and continuous ways.
Manual control: This machine can be controlled manual and this kind control just used in the installation, testing, maintenance and cleaning.
Automatic control: Single cycle and continuous ways.
a. Single cycle control: Put the machine under the automatic control situation and press the automatic button once then the machine can finish one cycle then convey one mould block to the block conveyor. Then the machine will be finished. This kind control just be used on the testing of the mould and testing of the finished blocks.
b. Continuous control: As long as there is enough material and pallets, in this control situation, the machine can work continuously and this way will be used in the production.
Noted: The operator must focus on the situation of the material and the pallets avoiding the machine work without material and pallets.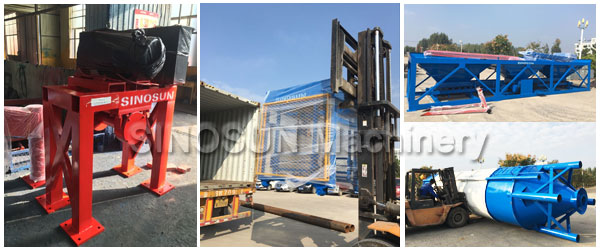 Honored client, to protect your profit, we make the promise below:
1.When the user comply with the installation, use and maintenance regulations, since the date of equipment leaves factory for half a year, if the equipment is really bad because of manufacturing and caused damage or can't work normally, and have a complete record, our company is responsible for free repair, replacement for the user.
2.Equipment installation and debug is done in your place , free for user training equipment use and maintenance personnel, guide the production operation, production process, to carry out the project.
3.Timely to provide you spare parts and mould configuration services after warranty period.
4.Enthusiasm for customer service, and the new and old customers keep close contact, enthusiasm to accept each user opinion and the suggestion, timely improve our work.Welcome new and regular customers investigate our company.
For more information, please contact:
Tel: +86-371-89915650 Fax: +86-371-89915651
Email: This e-mail address is being protected from spambots. You need JavaScript enabled to view it Website: www.sinosun-group.com